Post by Flintstone on Oct 4, 2019 22:13:25 GMT -6
Jim (
jayaruh
) sent the following new to those of us in the TNNSER3-D repurchase -- despite his injury, he was concerned about the delay in us getting our razors. He has said we can share this with the broader group...I'm sure he would've done it himself, but I don't think he was up to the task of trying to post this in multiple places, so here it is: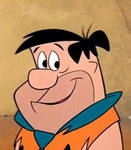 Oct 4, 2019 21:49:46 GMT -6
jayaruh
said: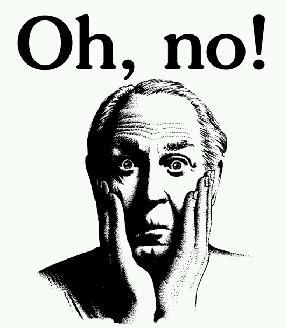 I am only going to post this here, but if any one, wants to repost it somewhere else that is fine with me.
About 1 pm today, I was attempting to put some leaf guards on the top of my gutters. I am officially stupid. I attempted to stand on the top of the ladder, and it tipped. Gravity took over, and I fell the six feet plus my height to the ground. I fell on my right side and lost most of my breath. I took stock of everything and rolled over to my back. I found I could not extend my left leg. About that time my wife comes out. She had heard a big bang from the ladder hitting the house. She saw me and said she saw my bloody face with blood running down into my ear. She was very supportive and right away wanted to call 911. I told her to wait. After about three minutes, she went ahead and called. I could not extend my knee and knew I could not get up.
EMS arrived and evaluated me. They asked where I would like to be taken and I told them Pardee which is local. She had to get permission because of my age. I heard her say she had an elderly man who had fallen from a ladder. Well, she got permission. We made it to the ER. They took xrays. Turns out I broke the plateau of my tibia, tore my quadraceps ligament, and displaced my knee cap. Then they did a cat scan. It looked bad. There was no one local who could deal with my trama, so they got permission to transport me to Asheville Mission Hospital. It is very nice here. Got here about 10:30. I am settled in now.My youngest son came up from Simpsonville SC. My oldest will be coming Sunday and staying the week. I will have surgery at 7:30 in the morning. I would appreciate all of your prayers that the surgery would go well and that I will eventually make a full recovery. It has been quite a day.
I called the printer and he said the razors should finish printing about midnight. I told him that it will be a few days before I can get to them. I look forward to finishing off the razors and getting them in the mail. I have the envelopes labelled and ready to load your razors into. So, as soon as I can get to them, I will. Thanks again for your thoughts and prayers.
I am taking a shaving sabbatical while here in the hospital. I probably will not be posting until I get home either. We shall see. God bless you all.
Jim
Jim -- I am so sorry to hear this. It sounds bad, but I'm sure could've been much worse. Please rest and don't concern yourself with anything other than healing. You most definitely are in our thoughts and prayers....take care and please let us know if you need anything. Feel better, my friend.
P.S., Since you said you didn't mind, I am going to post this where it will get broader circulation. I know many others who will absolutely notice your absence on the forum (no matter how temporary) and they will want to send their well-wishes too.
Best,
Fred
wchnu
/
ordinaryshaver
: please feel free to move this thread if I've put it in the wrong part of the forum.