Post by riverrun on Apr 25, 2019 8:05:17 GMT -6
I'm helping Tom to evaluate if the TNNSER can be 3D printed.
Today I received the first razor from my 3D printer and it's time to disclose this razor (with permission).
First a little animation I made based upon the 3D design files Tom sent me: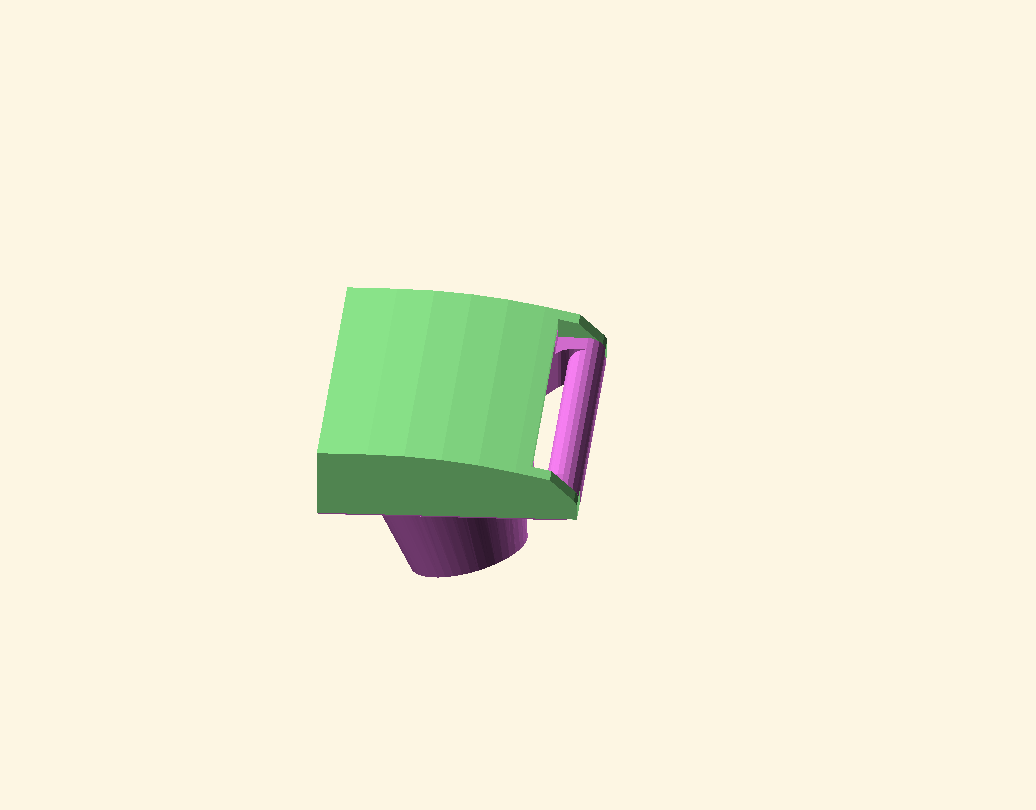 3D printed items can be a bit rough in my experience and I wanted the result to be be smooth, so I decided to have it printed from resin instead of plastic. It's more expensive, but the interweb seemed to suggest that results will be smooth.
As colour choice I went for "see-through" - because I could.
I also ordered some M5x0.8 25mm flathead bolts to secure the head to a standard modern standard M5 handle.
The first shock was that the hole in the head is only 4mm. The M5 bolt wouldn't fit. Tom had forgotten to tell me that I'm supposed to tap the hole. I found a different solution. My cordless drill with a 5mm drill bit sorted out my problem easily.
Here are some pictures of the assembled razor (the handle is aluminium and from a popular 1972 unmentionable).
The blade looks nicked and terrible because it's the one I have been using for months to open parcels with.
The decision to go with resin was a good one. Print quality, detail and finish are much better than with any other 3D print I have had so far. Allegedly you can polish the surface to an "optical see-through finish, like glass". I won't. Yet. "See-through" may not everybody's choice of colour, but I like the way I can see what's going on inside.
The razor is very light. The head weighs 10.3g and with the rather short aluminium handle and the bolt the overall weight is 25.7g
That doesn't bother me at all. I like light razors, but I'll try a longer, stainless steel handle later on.
One difference to the original TNNSER is that the roller has gone and been replaced with a solid bar.
The roller was a gimmick in my opinion and never did anything for me. It never came into contact with my face.
Next, the original handle is gone. That's sad, because I liked it and I hope I'll be able to print one for the next version.
The ability to use a different handle is great though and there are ideas floating about on how to make both types of handle work with the same head.
Blade loading is still slightly awkward. I know there must be an easier way, but neither Tom nor me can think of it yet.
How does it shave?
Great. I've already had a shave with it and the shave was great.
Tabac soap, my JR-305 brush and a GEM stainless blade on its second outing and Alcolado Glacial used as ASL.
Did I mention that the razor is light? It's very nimble. It shaves like a TNNSER because it is one. Nice.
I was riding the cap and could tell that it was doing a good job. The cap is nice and smooth.
It was an easy and uneventful shave. I'm smooth and don't have a single nick. The alum block and the Alcolado Glacial have not much to complain about.
Great shave.
I'm very pleased with this little experiment so far. A successful feasibility study.