Post by birdlives on Mar 12, 2016 3:14:22 GMT -6
Coolbus18 is my injector idol...He has forgotten more than I will ever know about injectors...I would take anything he said for the Gospel truth and fact...He's the Man!
He published a thread called 'Schick Type H2'....that thread is about a razor called the Eversharp Ladies Fashion Razor. Now the Official Schick Timeline Thread (
www.safetyrazors.net/schick/schicktech.htm
) calls this razor the H1 and says it was before the Deb which was the H2....
Now I know this way of refering to Schick Injectors is not carved in stone as none of these were labled by the factories with this number system...So I don't know which really came first or which really is Appleby's H1.The only reason I bring it up...Is I want to write a review, and for my purposes; since there seems to be a bit of a controversy; I'm refering to this razor as the H1....and I am not questioning or doubting Alan's reason or logic...OK?
Yesterday I received this: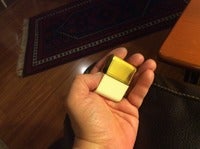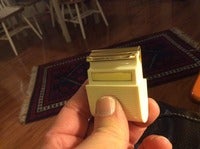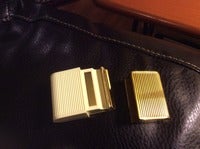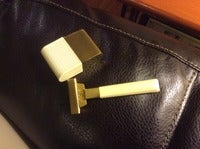 2 passes and touch-up and I've never had a better shave....This 'H' type has made a believer out of me!
I'm thinking the only thing wrong, that Eversharp did with this razor.....Was market it as a "Ladies" razor. They should have just marketed it as the World's Greatest Travel-jector and it probably would have been a big success.
There is nothing here that would make me think Ladies' razor, except for it is very attractive...For one thing, it doesn't have a handle. But this was one of the first razors marketed towards ladies. I guess no one knew yet that ladies need a longer handle to make reaching for the ankles easier. I think Eversharp just wanted something different to market without the name Schick on it...And men were so locked into the name Schick, Eversharp figured they would shoot for the ladies' market....Also this razor is aggressive...Every bit as efficient as my E2 or G8, only SMOOTH like my PAL injecto-matic!
No...this razor's forte is face shaving. The very thing that would make this guy bad for shaving legs is what makes it so great for a man's face....the shape....the small box that makes it like holding the blade in your hands...And this is the fastest shaver in my Shave Cave...
Final thoughts:
This one reminds me of everthing I love about the different razors designed by Octavius Rodrigues.
1. Smooth like his D type
2. As close a shave as his E2
3. Spring is like his F type...and it's that smooth.
4. Also as close a shave as his G type only smooth, smooth, smooth!
This is like the last shaver patended by Rodrigues, and in some ways it might be his best....But certainly, as good as any of his Classics!
He certainly got alot of things perfect with this one....I love it!